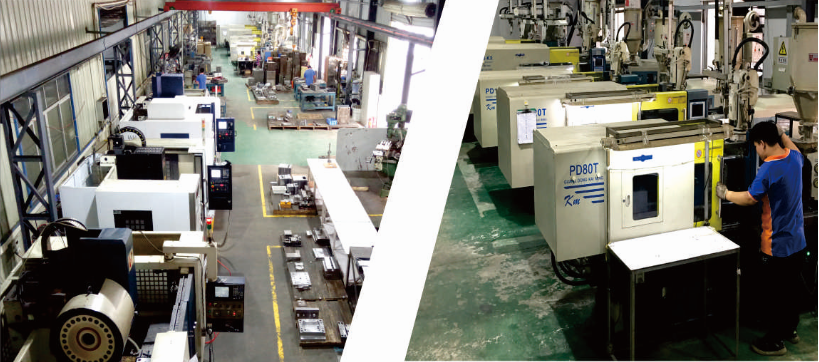 Inection Molding
As a professional manufacturer, SuNPe also provide service for series/mass production, and also have the ability to export the mold tooling, we are completely equipped to develop your product from concept to model, from prototype to final production tool. We welcome the opportunity to design the optimum parts for performance, economically cost, and moldability. Our prodcts are widely used in the automotive, medical, appliances, cosmetics and consumer industries etc.
SuNPe owned two Injection molding shops to provide our customer with multiple samples testing, low-volume production and mass production service.
We also can offer you a variety of post machined services including inserts nuts, painting,powder-coated,polishing,silk-screen etc. As long as you provide us the requirement details when inquiry, we will consider the best way for your projects
Advantages of Injection Molding from SuNPe
Various Plastic Materials AL and Steel Tool
2K Molding(Overmolding) Colorful Injection
Samples Confirm to Production Low Labor Costs and Reject Rates
Available Modification Available Repeat Injection
We will use the soft tool by P20, S136H or NAK80 steel, will share the mold base or bulid the family tool and consider hand loading insertion or post-machining to simplify the complex tooling structure. In this way, we can save the cost for customers and can delivery the parts in 7 to 15 days.