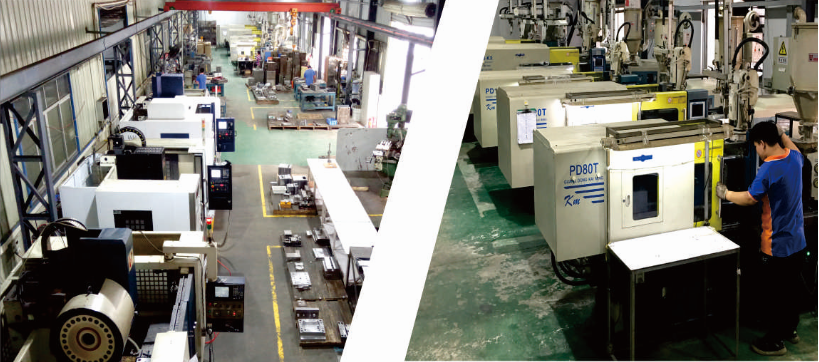 Rapid Tooling and Injection Molding
At SuNPe, we provide rapid tooling to support your injection prototype and low volume productions needs, and we have the ability to export tooling. As long as you provide us the requirement details while inquiry, we could consider the best way for your projects.
We have two tooling workshops in house. Completed facilities also makes, from tooling design, tooling fabrication, to products manufacturing can be all proceed in house. DFM is available while quoting and before tooling manufacturing.
Advantages of Injection Molding from SuNPe
Various Real Materials AL and Steel Tool
2K Molding(Overmolding) Colorful Injection
Samples Confirm to Production Low Labor Costs and Reject Rates
Available Modification Available Repeat Injection
Commonly, we use the soft tool by P20, S136H or NAK80 steel, will share the mold base or build the family tool and consider hand loading insertion or post-machining to simplify the complex tooling structure. In this way, we can save the cost for customers and can deliver parts in 7 to 15 days.